Why STEC as YOUR QI?
The 1031 Professionals ™
Provide clear, concise documents to support all transactions in your tax deferred exchange
STEC carries both E&O and Fidelity Bond Insurance
STEC carries $2,000,000 in Errors & Omissions
STEC carries Fidelity Bond Insurance in the amount of $2,000,000
All taxpayer bank accounts are segregated per taxpayer and set up through FDIC insured lenders
All interest earned on bank accounts set up for the exchanger is returned to the taxpayer
STEC is owned by a licensed CPA
STEC provides full and complete consultation to exchange clients, free of charge, prior to the exchange
STEC provides each taxpayer a bound, complete packet of all exchange documents on file upon conclusion of each exchange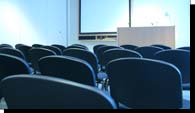 Who is STEC?
Founded in 1984, Statewide Title Exchange Corporation is a wholly owned subsidiary of Statewide Title, Inc. STEC serves as a Qualified Intermediary and Exchange Accommodation Title Holder in Section 1031 like-kind tax deferred exchanges. STEC provides standard exchange agreements outlining the structure of an exchange transaction and the responsibilities of the various parties to the agreements. STEC has been servicing clients nation-wide for over 20 years.
STEC is an industry leader in providing educational services and support to our preferred exchange partners. As exchange facilitators, we know how important it is for each party involved in the process to clearly understand their roles and responsibilities. STEC invests considerable resources to provide the marketing, training and support that will ensure our partner's ability to maximize the benefits that IRS Section 1031 avails for their clients and their organizations.
Contact STEC today for more information!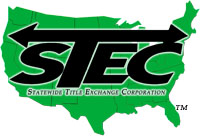 ---